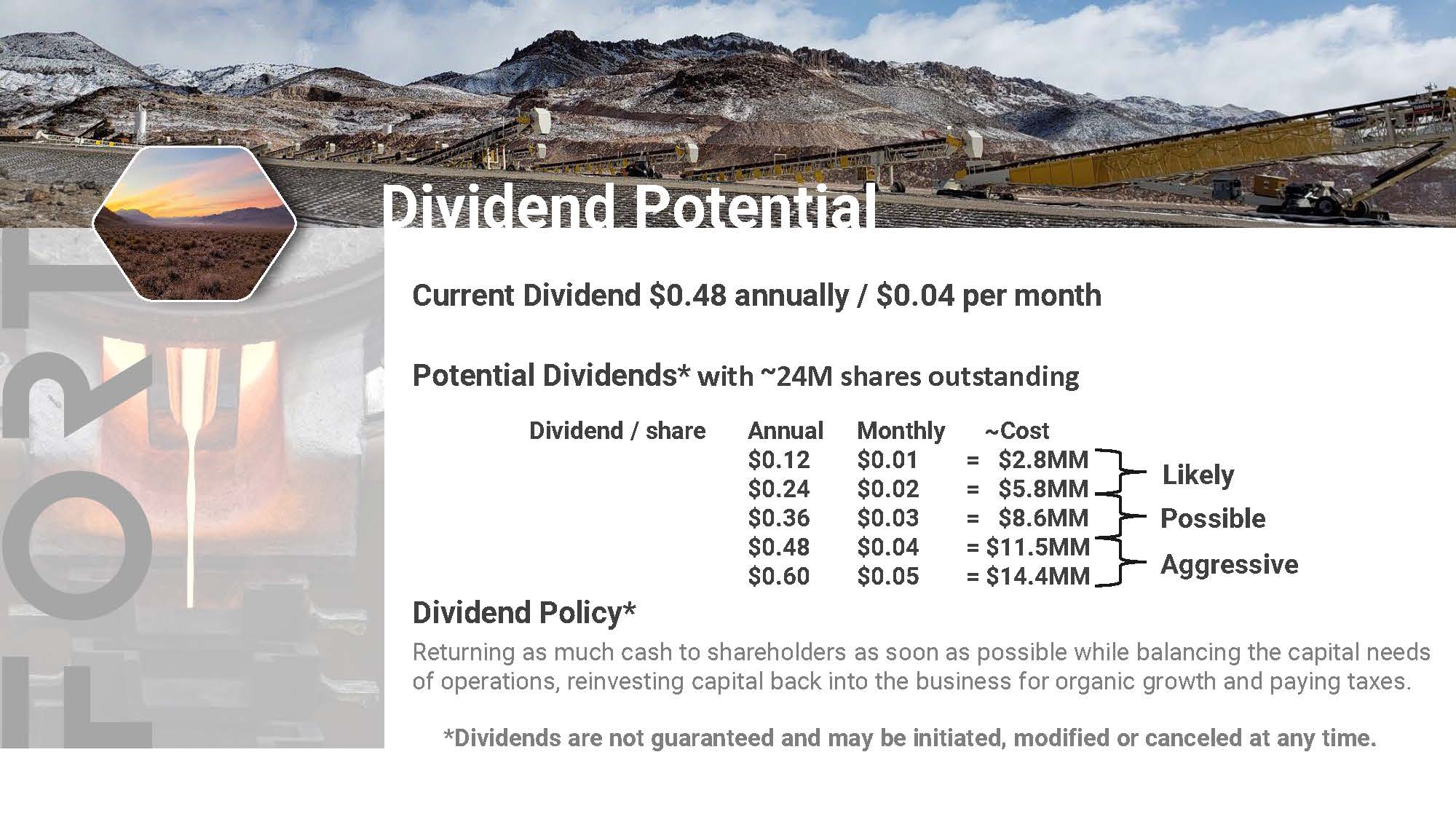 Fortitude Gold targets projects with low operating costs, strong returns on capital and high margins. Our strategy is to grow organically, remain debt-free and distribute substantial dividends. We aim to leverage our tight capital structure from which to distribute outsized dividends. Our strategy targets not only gold investors, but the much larger pool of global investment capital chasing dividends and yield. Fortitude Gold is well positioned to garner both gold equity valuations and obtain the market premium yield valuations. Substantial future dividends seek transcendence from solely a gold equity investment.
Dividend Policy
Returning as much back cash to shareholders as soon as possible while balancing the capital needs of operations, reinvesting capital back into the business for organic growth and paying taxes.
Dividends may be initiated, modified or cancelled at any time and are not to be viewed as a guarantee.